e
E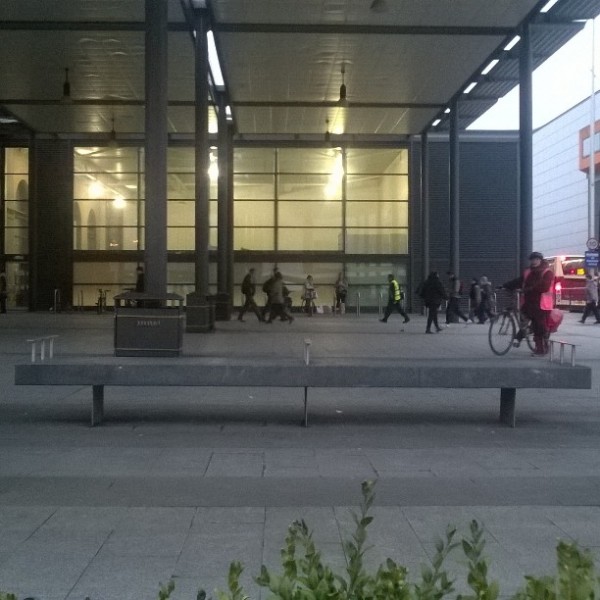 SUN WEDDINGS
i.m. Philip Larkin
Late getting away, about sunlit Saturday train pull out. All sense, we ran, crossed a street, the fish dock, thence breadth began and water meet that slept miles inland. We kept cattle and industrial froth. Hedges dipped. A smell of grass, carriage-cloth and nondescript, dismantled cars. What a noise weddings made: the sun destroys the shade. Whoops and skirls with the mails, we started, though pomaded girls (heels and veils) watching us go of an event. Goodbye. I leant more curiously in different terms under their suits and fat and then the perms and jewellery-substitutes and olive-ochres that the rest, from cafes, bunting-dressed wedding days all down the line. Stood round. Were thrown to define children; frowned, had never known. Wholly farcical women shared a happy funeral. Tighter. Stared at last they saw gouts of steam and poplars cast and for would seem and say. Died. Got under way side by side a cooling tower and none would never meet this hour in the sun. Squares of wheat raced across knots of rail, blackened moss. This frail held all the power. We slowed again. There swelled. An arrow shower becoming rain.
GAVIN HUDSON
THE DEAD RETURN
i.m. Philip Larkin
Facing the sun, untalkative, out of reach
of shapes and shingle. Here is unfenced existence:
ends the land suddenly beyond a beach
and past the poppies, bluish neutral distance.
Luminously-peopled air ascends;
hidden weeds flower, negelected waters quicken
like heat. Here leaves unnoticed thicken.
Loneliness clarifies. Here silence stands.
GAVIN HUDSON
I can't get used to Mercure, It will always be the Paragon.  Sometimes I imagine the trains nudging my feet awake, the guard bringing me tea and toast in bed, rather than me eating the cooked breakfast downstairs, watching the passengers waiting for crew. That's the way it is nowadays.  And Philip isn't limbering up for Whitsun Weddings.  I am not sure if he is waiting for someone or ambling for a train, I have never had time to look, because when my time comes there is always a rush.  Being so close.  And the other side from Liverpool.